California's reparations task force acts.
Share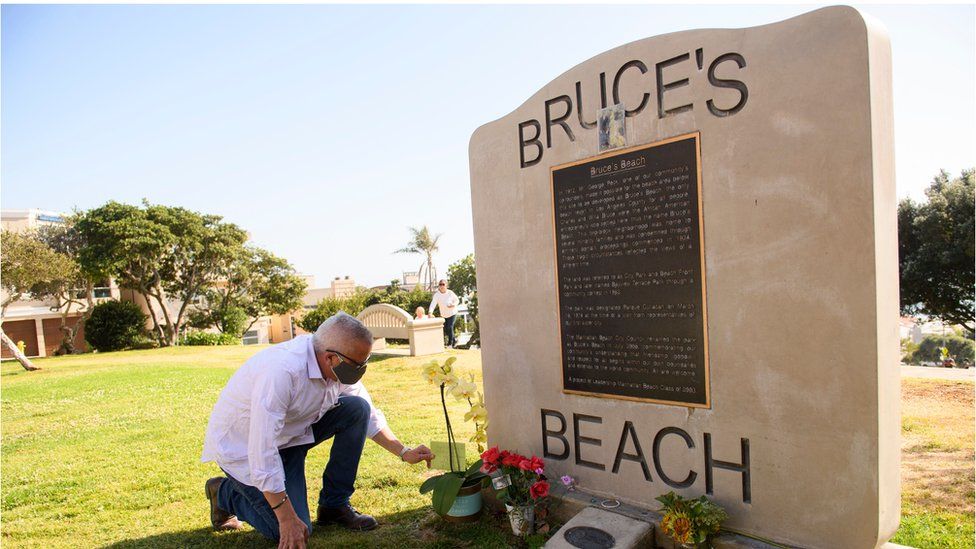 By Max Matza
BBC News
Los Angeles has agreed to pay $20m (£16.7m) for a beach that was seized from a black family in the 1920s and returned to their heirs this summer.
Bruce's Beach was purchased in 1912 to create a resort for black people at a time of widespread racial segregation.
Located in the desirable city of Manhattan Beach, it was forcibly taken by the local council in 1924.
The Bruce descendants would be rich already if their land was never taken, said a LA official announcing the sale.
"The seizure of Bruce's Beach nearly a century ago was an injustice inflicted upon not just Willa and Charles Bruce but generations of their descendants who almost certainly would have been millionaires," said Janice Hahn, chairwoman of the LA County Board of Supervisors.
"This fight has always been about what is best for the Bruce family, and they feel what is best for them is selling this property back to the county for nearly $20m and finally rebuilding the generational wealth they were denied for nearly a century," she continued in her Tuesday statement.
"This is what reparations look like and it is a model that I hope governments across the country will follow."
Reparations are restitution for slavery – an apology and repayment to black citizens whose ancestors were forced into the slave trade. But whether the government should make payments, and how they should be doled out, is politically controversial.
Willa and Charles Bruce bought the two lots of land for $1,225 in 1912, telling a reporter at the time: "Wherever we have tried to buy land for a beach resort, we have been refused, but I own this land and I am going to keep it."
But the local police department put up signs limiting parking to 10 minutes, and another local landowner put up no trespassing signs, forcing people to walk half a mile to reach the water. They even faced threats from the racist Ku Klux Klan terror group.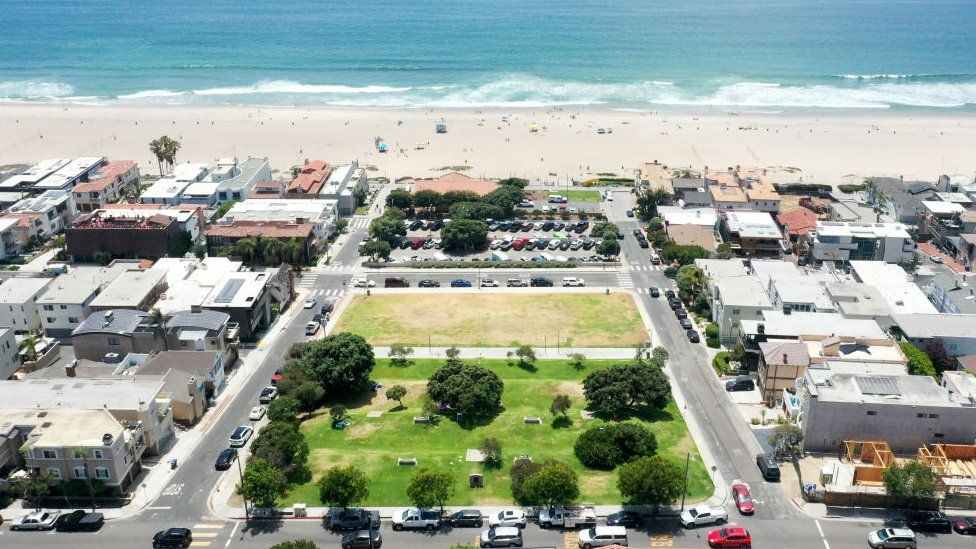 When those measures failed to deter visitors, the local authorities seized the land under eminent domain laws – designed to let the government forcibly buy land needed for roads, and other public buildings.
Officials claimed they planned to build a park. That did not happen until the 1960s, and the area remained vacant in the interim.
In June, the county returned the land to the family, and agreed to keep leasing it from them for $413,000 a year in order to continue operating a county lifeguard training centre located on the beach.
Anthony Bruce, a great-great-grandson of Willa and Charles, told an audience who attended the beachside transfer ceremony that the seizure had "destroyed" his ancestors.
"It destroyed their chance at the American Dream. I wish they could see what has happened today," he said.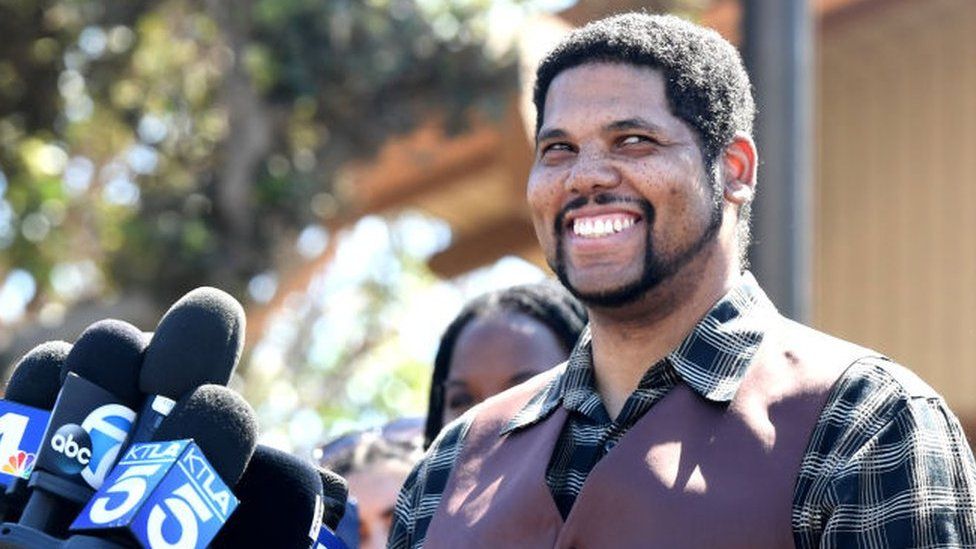 Earlier this year, California's first-in-the-nation reparations taskforce announced the controversial decision to limit payments to the descendants of black slaves only.
The nine-member government panel must deliver a report to the governor by next year, with a plan for how the payments will be made.