REmembering Philando Castile
July 6, 2016, Philando Castile was murdered by a Falcon Heights cop in the passenger seat of a car, while his girlfriend and her 4 yr old daughter watched. #PhilandoCastile worked in a school cafeteria for over 12 yrs where he served little kids and was beloved among his colleagues.
The Second Amendment's Second-Class Citizens
https://www.youtube.com/watch?time_continue=4&v=cQo-yYhExw0
On social-media, many are already asking why the Second Amendment did not protect Sterling and Castile, and why gun-rights advocates like the National Rifle Association are not speaking out on their behalf. In each case, there are complicated legal questions, and many of the details remain unclear, but it is true that gun-rights groups like the NRA and its allies have typically pushed for laws that would allow citizens broader freedom to bear arms than currently permitted. It is also the case that the interpretation of the Second Amendment has for decades been deeply intertwined with the ways the law protects—and more often fails to protect—African Americans in comparison with whites, a history that begins in earnest in the 1860s, flares up in the 1960s, and is again relevant today.

The Sterling case is the more complicated one. Sterling was a convicted felon, and thus probably was not legally permitted to have a gun. While Louisiana allows open carry of handguns for anyone legally allowed to possess one, concealed carry requires a permit, for which Sterling would have been ineligible. Sterling had allegedly been displaying the gun, which is the reason why police were called.

The crucial point is that the police couldn't have known when they arrived on the scene whether Sterling's gun was completely legal or not. An additional irony is that, according to Muflahi, Sterling had begun carrying the gun because he was concerned about his own safety—that is to say, for the very reasons that gun-rights advocates say citizens should be able to, and many argue should, carry guns.

The Castile case looks more straightforward, based on what's known now. Assuming Castile's permit was valid, he was placed in an impossible position by the officer. Unlike Sterling, who seems to have been resisting arrest (a fact that in no way justifies an extrajudicial execution by officers), Castile was attempting to comply with contradictory imperatives: first, the precautionary step of declaring the weapon to the officer; second, the officer's request for his license and registration; and third, the officer's command to freeze.*

Some activists contend that white men in the same situations would never have been shot. It's an impossible counterfactual to prove, although there's relevant circumstantial evidence, such as the fact that black men are much more likely to be shot by police than any other group. Raw Story rounds up stories of white people who pointed guns at police and were not shot. Castile's shooting is reminiscent of a 2014 incident in which South Carolina State Trooper Sean Groubert pulled a black driver over in Columbia. Groubert asked the man, Levar Edward Jones, for his license and registration, but when the driver turned to get them, Groubert promptly shot him without warning. Groubert seems to have feared—however irrationally—for his safety when Jones reached into the car, but what was Jones supposed to do? He was complying with the officer's instructions. (Groubert later pled guilty to assault and battery.)
The two shootings give a strong sense that the Second Amendment does not apply to black Americans in the same way it does to white Americans. Although liberals are loath to think of the right to bear arms as a civil right, it's spelled out in the Bill of Rights. Like other civil rights, the nation and courts have interpreted it differently over time—as an individual right, and as a collective right. But however it's been applied, African Americans have historically not enjoyed nearly the same protection as their white fellow citizens.

As Adam Winkler wrote in The Atlantic in 2011, one crucial testing ground for a personal right to bear arms came in the aftermath of the Civil War. Blacks in the South encountered a new landscape, one which they were ostensibly free but vulnerable and beset by white antagonists:
After losing the Civil War, Southern states quickly adopted the Black Codes, laws designed to reestablish white supremacy by dictating what the freedmen could and couldn't do. One common provision barred blacks from possessing firearms. To enforce the gun ban, white men riding in posses began terrorizing black communities. In January 1866, Harper's Weekly reported that in Mississippi, such groups had "seized every gun and pistol found in the hands of the (so called) freedmen" in parts of the state. The most infamous of these disarmament posses, of course, was the Ku Klux Klan.
In response, General Dan Sickles, who was in charge of Reconstruction in South Carolina, decreed that blacks could own guns. State officials ignored him, so Congress passed a law stating that ex-slaves possessed "full and equal benefit of all laws and proceedings concerning personal liberty … including the constitutional right to bear arms." In the words of the Yale constitutional-law scholar Akhil Reed Amar, "Between 1775 and 1866 the poster boy of arms morphed from the Concord minuteman to the Carolina freedman."
Black Americans again prominently asserted their right to bear arms during the 1960s. In 1964, Malcolm X was famously photographed holding a rifle as he looked out a window. The image was often misinterpreted as a statement of aggression, as though he was preparing a guerrilla assault. In fact, Malcolm was exercising his own right to own a gun for self-defense, concerned that members of the Nation of Islam—which he had recently deserted for Sunni orthodoxy—would try to kill him. (His fear was, of course, vindicated the following year, when Nation members did murder him.)
In 1967, Black Panthers began taking advantage of California laws that permitted open carry, walking the streets of Oakland armed to the teeth, citing threats of violence from white people and particularly white cops. When people were pulled over, Panthers would arrive on the scene—to ensure that justice was done, they argued, or to intimidate the cops, the cops contended. In response, Republican state Assemblyman Don Mulford introduced a bill to ban open carry. The Panthers then decided to go to the state capitol, heavily armed, to exercise their right.
As theater, it was an incredible gesture. As politics, it was a catastrophe. The sight of heavily armed black men brandishing rifles galvanized support for Mulford's bill, which promptly passed and was signed into law by Governor Ronald Reagan. It set off a spree of gun-control laws that only began to be rolled back years later—leading to the current regime of permissive laws.
"The gun-control laws of the late 1960s, designed to restrict the use of guns by urban black leftist radicals, fueled the rise of the present-day gun-rights movement—one that, in an ironic reversal, is predominantly white, rural, and politically conservative," Winkler wrote.
Signs of that shift are visible around the nation now. In Texas, gun owners (largely white) staged an open-carry rally on the capitol grounds in Austin in January, an echo of the Panthers' rally in Sacramento. (Even some gun advocates looked askance at that move.) Meanwhile, the Panthers' tactic of carrying guns and watching the police has an echo in the rapidly spreading practice of filming encounters with the police, just as happened in the Sterling and Castile shootings. Black Americans may not enjoy the full protection of the Second Amendment, but technology has offered a sort of alternative—one that may be less effective in preventing brutality in the moment, but has produced an outpouring of outrage.
One common thread through all of these cases is the constant threat of state violence against black Americans: from un-Reconstructed Southern officials; from California police; and today, from police around the country.
Gun advocates frequently argue that more guns, and more people carrying guns, produce a safer society. This, and the contrary claim that they undermine public safety, depend on statistics. But anecdotally, both Castile and Sterling represent cases in which carrying a gun not only failed to make the men safer, but in fact contributed to their deaths. The NRA has not made a public statement on either case, and a spokesman did not immediately reply to a request for comment.
In any case, the American approach to guns is, for the moment, stable. The courts, and particularly the Supreme Court, have inched toward much broader gun rights, including a suggestion of a personal right to bear arms. The death of Justice Antonin Scalia may, in the long term, produce a more liberal court, but that will require reversing years of precedents. In the meantime, spates of mass shootings and a slightly increase in violent crime have produced highly vocal calls for gun control, but there's little reason to expect those efforts to succeed. To date, they have almost universally failed. In fact, the last few years have brought ever looser gun laws. Quick changes in gun laws, regardless of whether they're desirable, are a remote possibility. As a result, the most relevant question right now is not whether gun laws should change, but whether existing gun laws apply equally to all Americans—and if not, why they don't.
This article is part of our Next America: Criminal Justice project, which is supported by a grant from the John D. and Catherine T. MacArthur Foundation.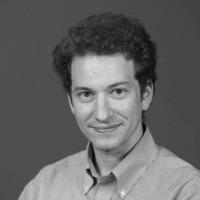 DAVID A. GRAHAM
 is a staff writer at 
The Atlantic
, where he covers U.S. politics and global news.  
---
*This article originally stated that Castile had a legal obligation to declare his weapon to the officer. In fact, in Minnesota, holders of concealed carry permits need only declare their weapons when asked to do so by an officer. We regret the error.