See on Scoop.it – TruthWorks Network News – The Black Voice Collaborative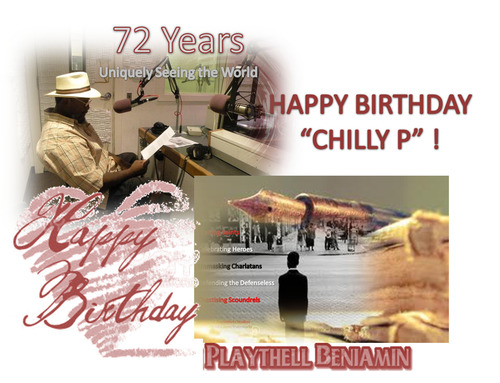 Host on Sabbatical, "Commentaries On the Times Radio" heard on TruthWorks Network www.commentariesonthetimesradio.wordpress.com
Read his "Commentaries On the Times" commentaries www.commentariesonthetimes.com
OUR COMMON GROUND Omnibus's insight:
Playthell George Benjamin is the producer of "Commentaries On the Times"http://commentariesonthetimes.wordpress.com/about/, which he writes and delivers on WBAI radio in New York City. He is a producer with The Midnight Ravers, a long running show exploring the world of art and politics which has won several radio awards for excellence in programming. He is an award winning journalist who has been nominated for the Pulitzer Prize in two different categories: Explanatory Journalism, Village Voice 1988, and Distinguished Commentary, New York Daily News 1995. As part of the production team for The Midnight Ravers, Mr. Benjamin won a 2011 award for excellence in radio programming, given for The Curtis Mayfield Special.
He is on leave from TruthWorks Network's Commentaries On the Times Radio" completing his book on President Barack Obama.