See on Scoop.it – OUR COMMON GROUND News Board •● ☥●• The Third Eye Parenthesis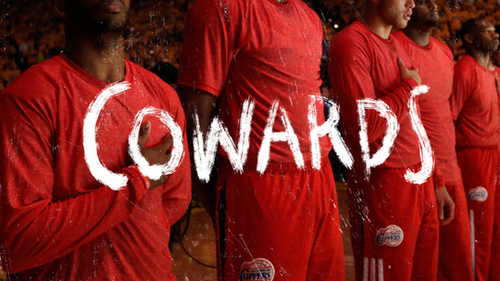 In light of the recent decision by a professional basketball team, comprised of mostly black players, to respond to their boss basically saying "I hate niggers" by turning their shirts inside out the next day at work, I have come to the decision that I agree wholeheartedly with the owner of the Los Angeles Clippers, and I too do not want black people invited to my events.
OUR COMMON GROUND Omnibus's insight:
"It's almost as if people have forgotten that struggle includes struggling. You might have to lose your job. You might have to lose your life. That's what it takes for change to happen. There's no easy way to do this. If you're scared to stand up for yourself, for whatever reason, all I ask is that you stop pretending. Stop with the Facebook posts. Stop with the meaningless conversations. Just stop. Be honest. About how you behave. About your part in all this madness. About what you are. A coward. Just a coward. No need to put on an act for the rest of us. We can all see right through each other."
See on gawker.com