See on Scoop.it – OUR COMMON GROUND Informed Truth and Resistance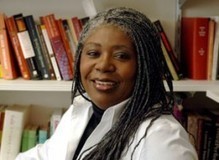 Religion Dispatches is a daily online magazine dedicated to the analysis and understanding of religious forces in the world today, highlighting a diversity of progressive voices and aimed at broadening and advancing the public conversation.
OUR COMMON GROUND Omnibus's insight:
"God ain't good all of the time. In fact, sometimes, God is not for us. As a black woman in an nation that has taken too many pains to remind me that I am not a white man, and am not capable of taking care of my reproductive rights, or my voting rights, I know that this American god ain't my god. As a matter of fact, I think he's a white racist god with a problem. More importantly, he is carrying a gun and stalking young black men."
Anthea Butler is a Contributing Editor to Religion Dispatches. Her forthcoming book, "The Gospel According To Sarah: How Sarah Palin and her Tea Party Angels are Galvanizing the Religious Right" will be out in 2012.
See on www.religiondispatches.org