See on Scoop.it – OUR COMMON GROUND News Board •● ☥●• The Third Eye Parenthesis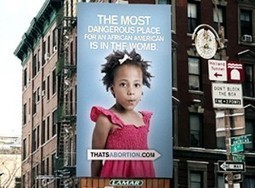 A new study shows that black women are excellent customers for the nation's abortion clinics. The abortion rate among African Americans, according to the Guttmacher Institute, is 41 per 1,000 women among the 15-19 year old age group.
OUR COMMON GROUND Omnibus's insight:
"There's no definitive research that's actually been able to answer that question. We just do know that African-American women, including African-American teenagers, just have more pregnancies," Jones said.
See on naturallymoi.com