See on Scoop.it – OUR COMMON GROUND Informed Truth and Resistance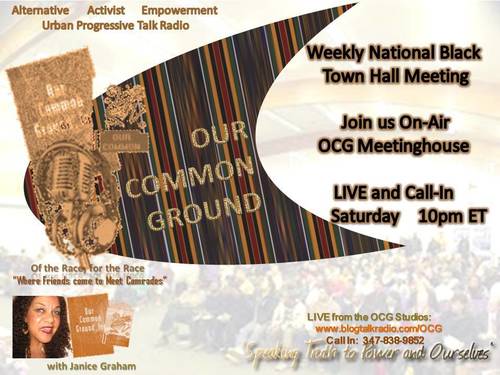 OUR COMMON GROUND with Janice Graham
URBAN PROGRESSIVE TALK RADIO

SPEAKING TRUTH TO POWER and OURSELVES
Talking Race in HOPE AND COURAGE.
OUR COMMON GROUND Omnibus's insight:
This season, we focus on poverty, hunger, homelessness, prison and prisoners and mental health in Black America. Advancing our VOICE and our WILL. Building solutions in the context of respect for our people's HISTORY and HOPE. Constructing the path for new law, new public policy and reparations in an on-going dialogue transforming our thinking and our living.It's what we do on OUR COMMON GROUND. Support us build the strength of our programming by letting your friends and comrades know about us too. Send a link of this site.