'Doing What He Loved Most': Acclaimed Historian, Lecturer, and Pan-Africanist Runoko Rashidi Has Passed Away In Egypt
Posted byBy Niara Savage | August 5, 2021 
Historian and anthropologist Runoko Rashidi passed away on Aug. 2 at the age of 66 while on his annual trip to Egypt, his family announced in a statement on his website.
"He was on tour in Kmt, doing what he loved most. He will be greatly missed. Please allow his family the time and privacy needed during this difficult moment." the statement said.
Rashidi's Pan-Africanist studies focused on Africans outside of the African continent before and after enslavement. Born in 1954, Rashidi was specifically interested in the African presence in Asia. The well-traveled researcher had visited 124 countries, authored 22 books, and was awarded an honorary doctorate degree by the Amen-Ra Theological Seminary in Los Angeles in 2005.
His recent works include "My Global Journeys in Search of the African Presence," "Assata-Garvey and Me: A Global African Journey for Children" and "The Black Image in Antiquity."
Rashidi spoke at major forums and conferences across the globe and had focused his research on the African presence in the museums of the world prior to his death. His lifetime goals included uplifting African people through history and the promotion of "knowledge of self."
"History is a light that illuminates the past, and a key that unlocks the door to the future," Rashidi sad about the discipline of history.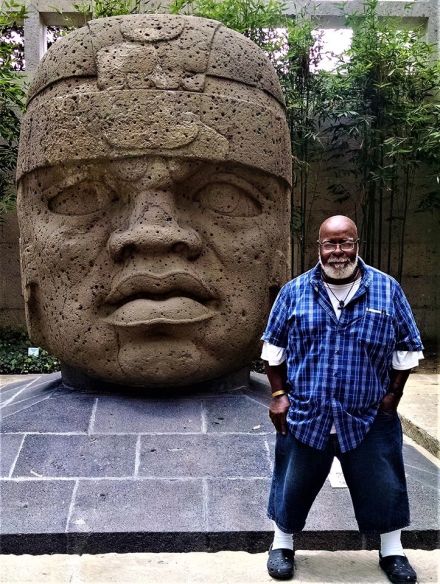 Rashidi was set to speak at the first Pan African Heritage World Conference, a three-day hybrid and virtual event scheduled to run from Aug. 5-7 at the Association of African Universities in Accra, Ghana.
Rashidi has delivered speeches in 67 countries and was named to the Curatorial and Academic boards of the Pan-African Heritage Museum in 2020.
Rashidi explored the history of African people's presence around the globe. In a 2014 account for Atlanta Black Star, he recalled meeting Guyanese scholar Ivan Van Sertima, who authored the book "They Came Before Columbus" that explored the presence of Africans in ancient America.
"I was honored to be in his presence," Rashidi wrote about meeting Sertima in 1980. Upon learning about Sertima's death in 2009, Rashidi explained, "You know, with Ivan's transition (I could not write the "d" word), it seems almost like I have lost my bridge to those early years and those scholars who mentored and influenced me at that pivotal stage in my life."
Rashidi also wrote about the African presence in the Roman world, and about Africans' involvement in the slave trade.
Rashidi's cause of death has not been made public. A statement on his website said updates will continue to be provided.
*****************************************************
::: Remembering Dr. Ronoko Rashidi ::: Saturday, August 7, 2021 ::: 10 pm ET
Tune In: http://bit.ly/OCGTruthTalkCall-In & Listen Line: (347) 838-9852