Even seemingly innocent products on the platform, like children's books or toys, have promoted hateful ideologies.
Although the Southern Poverty Law Center says it has

alerted Amazon

to sellers who sell hate group material, the company has not always been receptive to completely eliminating these sellers.
Amazon is enabling and profiting from hate groups and ideologies, according to a damning report released on Friday.
The report, "Delivering Hate: How Amazon's Platforms Are Used to Spread White Supremacy, Anti-Semitism, and Islamophobia," details a variety of ways that hate groups take advance of Amazon's massive platforms and inconsistently enforced policies. Two advocacy groups ― Partnership for Working Families and Action Center on Race and the Economy ― compiled the study.
When asked about the report, Amazon referred HuffPost to its official guidelines, which prohibit the selling of "products that promote or glorify hatred, violence, racial, sexual or religious intolerance or promote organizations with such views."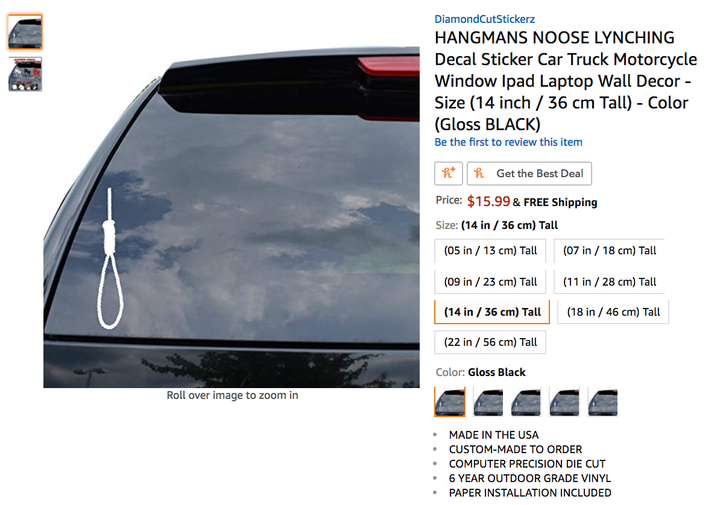 But critics say that this policy often doesn't reflect reality.
Amazon's approximately 300 million active customers can encounter products that feature hate symbols and hateful language on Amazon Marketplace, which has allowed racist, Islamophobic, anti-LGBTQ and anti-Semitic groups to sell merchandise.
The report found items for sale that included a costume of a lynching victim, a hangman's noose decal, Nazi memorabilia and children's toys featuring alt-right symbol Pepe the Frog.