See on Scoop.it – OUR COMMON GROUND Guest Profiles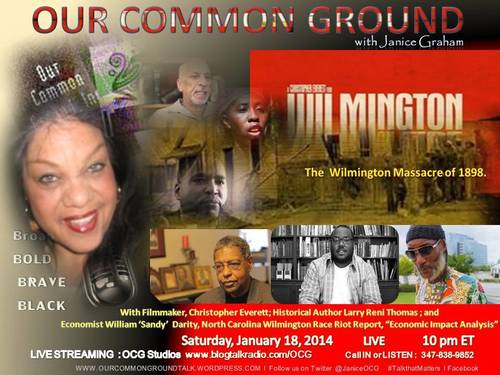 Larry Thomas, has pursued a reassessment of the Wilmington racial violence for years. Thomas said the economic losses caused by white supremacists' overthrow of the New Hanover County government would amount to billions in today's dollars.
OUR COMMON GROUND Omnibus's insight:
OUR COMMON GROUND Voice, Larry Reni Thomas on Wilmington, NC Massacre of 1898 in the Washington Post today. Please support the film Wilmington on Fire Larry's book on the subject is featured in the film.
By killing and terrorizing blacks in Wilmington on Nov. 10, 1898, white supremacists were able to overthrow government officials in New Hanover County at gunpoint — the only recorded violent government overthrow in U.S. history, according to the 500-page report, produced after six years of study. The plot ushered in a new anti-black political era for the Jim Crow South and ultimately cut black voting rights.
"Wilmington on Fire" is a feature-length documentary that will give a historical and present day look at the Wilmington Massacre of 1898 and how the descendants of the victims of the event are asking for legal action in regards to compensation / reparations.
Listen to our interview with Larry Reni Thomas and the film's director, Christopher Everett here:
http://www.blogtalkradio.com/ocg/2014/01/19/our-common-ground-with-janice-graham–wilmington-on-fire-1869-massacre-in-nc
See on www.washingtonpost.com