See on Scoop.it – OUR COMMON GROUND News Board •● ☥●• The Third Eye Parenthesis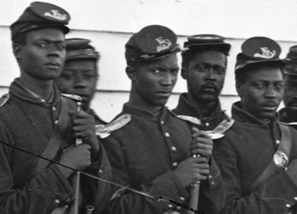 Memorial Day began as Decoration Day, a tradition initiated by former slaves to celebrate emancipation and commemorate those who died for that cause.
OUR COMMON GROUND Omnibus's insight:
As the U.S. Civil War came to a close in April 1865, Union troops entered the city of Charleston, S.C., where four years prior the war had begun. While white residents had largely fled the city, Black residents of Charleston remained to celebrate and welcome the troops, who included the TwentyFirst Colored Infantry. Their celebration on May 1, 1865, the first "Decoration Day," later became Memorial Day.
See on www.dominionofnewyork.com