See on Scoop.it – OUR COMMON GROUND News Board •● ☥●• The Third Eye Parenthesis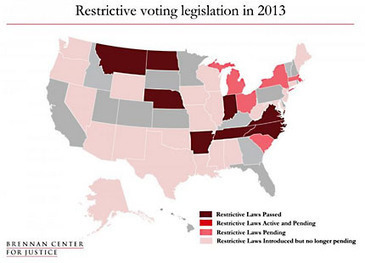 This time, the plaintiffs presented plenty of evidence that it imposes a substantial burden on certain classes of voters.
OUR COMMON GROUND Omnibus's insight:
Is there any serious evidence of in-person voting fraud that could be prevented by a photo ID law?
The evidence at trial established that virtually no voter impersonation occurs in Wisconsin. The defendants could not point to a single instance of known voter impersonation occurring in Wisconsin at any time in the recent past.
See on www.motherjones.com