See on Scoop.it – OUR COMMON GROUND with Janice Graham ☥ Coming Up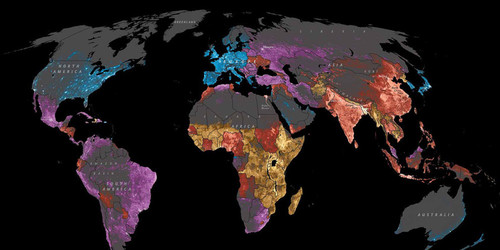 This incredible collection of maps really puts the African continent's population, income, growth, and potential into context….
OUR COMMON GROUND Omnibus's insight:
"This National Geographic map illustrates where and how the world lives. Not surprisingly, the areas with the highest income levels have greater life expectancy (77 for males, 83 for females compared to 58 and 60 in low income levels), access to improved sanitation (99 percent compared to 35 percent), among other human security factors. The need for development is critical in sub-Saharan Africa, where nearly 1 billion people live, many on $995 or less a year."
See on www.huffingtonpost.com