See on Scoop.it – OUR COMMON GROUND Informed Truth and Resistance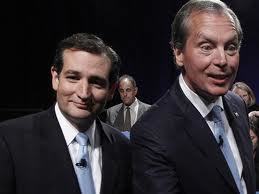 Sound like the whole Revelations hysteria.
OUR COMMON GROUND Omnibus's insight:
"The reason governmental regulation has to disappear from the marketplace is to make it completely available to the plunder of Christian "kings" who will accomplish the "end time transfer of wealth." Then "God's bankers" will usher in the "coming of the messiah." The government is being shut down so that God's bankers can bring Jesus back. "