See on Scoop.it – OUR COMMON GROUND Informed Truth and Resistance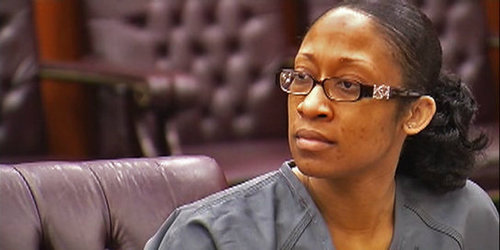 OUR COMMON GROUND Omnibus's insight:
"Where was this outrage in 2012, when then-31 year old Marissa Alexander was sentenced to 20 years of imprisonment for firing a warning shot in order to defend herself against her abusive husband? How many people had even heard of her until yesterday, when stories of her conviction went viral, causing many to think she had been convicted on the same weekend as Zimmerman was acquitted? Why is her case only considered in comparison to Trayvon Martin's killing? Why is there still no petition on her behalf, still no midnight marches through Union Square in her name?"
You may be interested in hearing Marissa's story in her own words. We interviewed her from jail hours following her sentencing LIVE in May, 2012
A Matter of unJust OUR COMMON GROUND LIVE INTERVIEW with Marissa Alexander on the day of her sentencing. #NoJustice http://bit.ly/JjXtZn. 
See on www.forharriet.com