See on Scoop.it – OUR COMMON GROUND Informed Truth and Resistance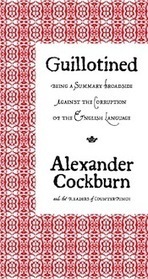 Ma and Pa Clinton Flog Uppity Black Man
OUR COMMON GROUND Omnibus's insight:
"On Jan.13th, when Tim Russert interrogated Mrs. Clinton whether the attacks on Obama by her, her husband, and her surrogates were racist, she filibustered and dismissed such concerns as the one made by Ms. Valbrum and other blacks in a patronizing manner. She falsely accused Obama of comparing himself with JFK and MLK. He didn't. He invoked their names to make a point about hope. How some hopes, considered false by cynics, can be fulfilled . . ."
OCG looking at the past to see the future clearer.
See on www.counterpunch.org