See on Scoop.it – TruthWorks Network News – The Black Voice Collaborative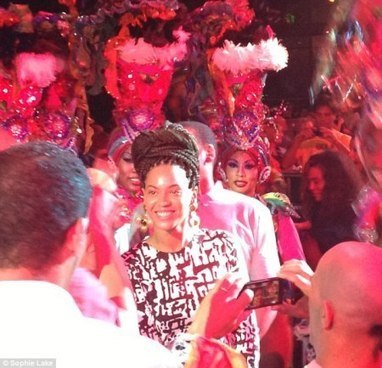 Praising Saints, Celebrating Heroes, Unmasking Charlatans, Defending the Defenseless and Chastising Scoundrels
OUR COMMON GROUND Omnibus's insight:
n Race, Class and US Policy on Afro- Cubans
I was delighted to hear that the second most popular power couple in the world, international superstars Jay Z and Beyoncé, who rank just below Barack and Michel in world-wide popularity, decided to spend their fifth wedding anniversary in Cuba. There are many reasons why I rejoiced at the news. First of all I have always regarded the economic boycott as unjust. It began because the US Congress, acting as shills for the United Fruit Company, a giant American agri-business corporation who viewed the Island nation of Cuba as it's private plantation…much as the firestone company viewed the West African nation of Liberia as a little more than their rubber plantation.