See on Scoop.it – OUR COMMON GROUND News Board •● ☥●• The Third Eye Parenthesis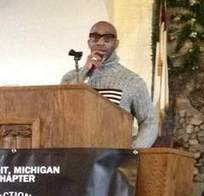 Amid shouts of 'No justice, no peace,' the call to action was clear Saturday as speakers at Historic King Solomon Baptist Church denounced the appointment of an emergency financial manager for Detroit– and prepared for a battle.
OUR COMMON GROUND Omnibus's insight:
The Rev. Charles Williams II, the church's pastor and president of the Michigan chapter of the National Action Network, told more than 100 people at the church that federal intervention was needed immediately to stop emergency financial manager Kevyn Orr from taking office. Orr, a Washington D.C. bankruptcy attorney, was appointed by Gov. Rick Snyder earlier this month.
See on www.freep.com