See on Scoop.it – OUR COMMON GROUND Informed Truth and Resistance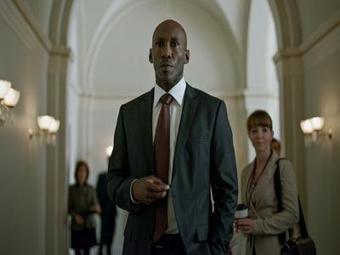 News, analysis and commentary from the black left.
Pascal Robert is an Iconoclastic Haitian American Lawyer, Blogger, and Online Activist for Haiti. For years his work appeared under the Blog Thought Merchant: http://thoughtmerchant.wordpress.com/ You can also find his work on the Huffington Post here: http://www.huffingtonpost.com/pascal-robert/ He can be reached via twitter at https://twitter.com/probert06 @probert06 or thoughtmerchant@gmail.com.
OUR COMMON GROUND Omnibus's insight:
Thanks to the Congressional Black Caucus "Remy" from "House of Cards" is Real
"By contrast, the Congressional Black Caucus, a typically robust nexus of progressive strength in the House, has urged its members to back a weakening of Dodd-Frank's derivatives measures. Some cosponsors of such legislation, including Reps. Gwen Moore (D-Wis.) and David Scott (D-Ga.), are members of the caucus, and the group's chair, Rep. Marcia Fudge (D-Ohio), has penned a separate bill deregulating other aspects of the derivatives market."
See on blackagendareport.com