See on Scoop.it – OUR COMMON GROUND Informed Truth and Resistance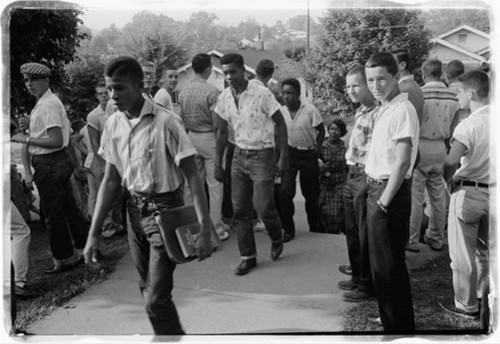 With "The Case for Reparations," Ta-Nehisi Coates of the Atlantic sets slavery aside to focus on the long plunder of the 20th century, in which whites used coercion, violence, and government to exclude blacks from the bounty of American prosperity. The civil rights revolution of the 1960s was vital, but…
OUR COMMON GROUND Omnibus's insight:
Slate's Jamelle Bouie assesses Coates' reparation's piece.
"Wisely, Coates doesn't try to build a proposal for reparations. At most, he endorses a bill—HR 40—that would authorize a government study of reparations. Instead, his goal is to demonstrate the recent origins of racial inequality, the role of the federal government, the role of private actors, and the extent to which the nation—as a whole—is implicated. Even if your Irish immigrant grandparents never owned slaves, or even lived around black people, they still reaped the fruits of state-sanctioned—and state-directed—theft, through cheap loans, cheap education, and an unequal playing field."
The Case for Reparations, Ta-Nehisi Coates The Atlantic
http://www.theatlantic.com/features/archive/2014/05/the-case-for-reparations/361631/
See on www.slate.com