See on Scoop.it – OUR COMMON GROUND Informed Truth and Resistance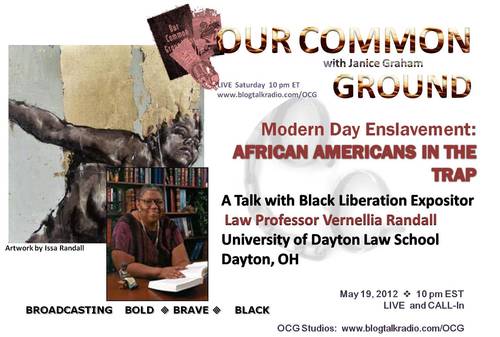 OUR COMMON GROUND Omnibus's insight:
Vernellia R. Randall
Professor of Law and
Web Editor
Linda L. Ammons,
excerpted From: Babies, Bath Water, Racial Imagery And Stereotypes: The African -American Woman And The Battered Woman Syndrome , 1995 Wisconsin Law Review 1003-1080, 1017-1030 (1995) (275 Footnotes omitted)
"Battered African-American women are also particularly vulnerable because of the lack or the underutilization of resources. For example, African-American women hesitate to seek help from shelters because they believe that shelters are for white women. Because the shelters are associated with the women's movement, and many black women are estranged from women's politics, they may feel that only white women's interests are served in the shelters. African-American women are not totally mistaken in this assumption. A study of the shelter movement in America led a researcher to conclude that black women are ignored in the policymaking, planning and implementation of shelter services. The lack of community outreach in black neighborhoods by the shelters also contributes to the perception that the safe havens are not for women of color. Finally, black women have found the shelter environment inhospitable to their cultural differences."
See on academic.udayton.edu